Search Engine Marketing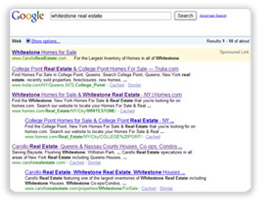 At Client Solution we strong believe in importance of search engine marketing and we work with our clients to develop an online marketing strategy. With so many websites out there it is important to take the next step and help bring traffic to your site.
Now more than ever, search engine placement is critical. It not only determines the amount of traffic coming to your website, it also determines the quality of your website visitors and ultimately how many leads come in to your inbox. Of course this is all predicated on providing ample opportunities for website visitor interaction with many auto responders or what we refer to as unique irresistible offers.